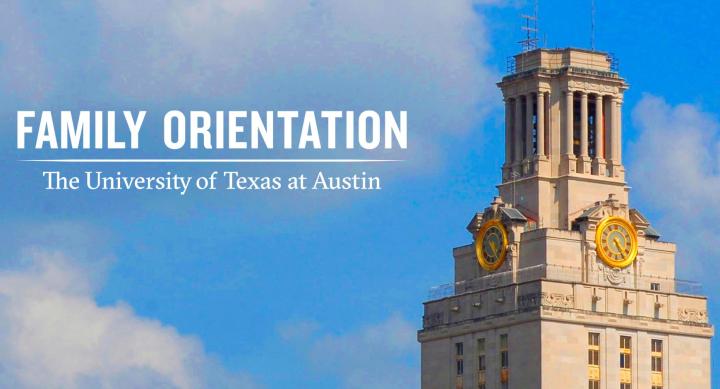 Welcome to the Longhorn family! 
The University of Texas at Austin respects the important role our students' parents/families have played in their journeys to becoming Longhorns and recognizes that there is still exciting work ahead. 
As your student sets out to change the world in the coming undergraduate years through academic and non-academic endeavors, it is important for you to become informed and connected in a way that will reinforce a sense of family support while your Longhorn is at UT and you are back at home, regardless of home's proximity to campus.
The Texas Parents department has developed multiple tools to help you do just that including an eNewsletters series called Next Steps, the New Parent Guide (mailed in mid-May) and a robust Family Orientation program (separate from your student's orientation program). Each tool builds upon the other to offer content that helps you help your student successfully transition from high school to the first day of the fall semester.
Thank You for Making Family Orientation 2022 a Success! 
This one-day, in-person program will be available to new Longhorn families soon.